Whether you're donning the notorious Christmas beard or not, it's time to pull out nan's knitted beanie, turn on the twinkling lights and head out for a steamy cup of mulled wine, soaking up the sense of Bavaria that infects the East End in the merry winter season.
This crimbo, Shoreditch and its surrounding areas have pulled out the stops to make the outdoors as festive as possible - from markets to fairs to festivals. We take a look at the open-air, largely-free, worth-coming-out-of-hibernation-for activities happening in East London this December...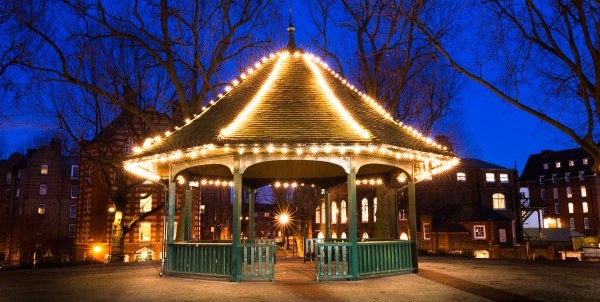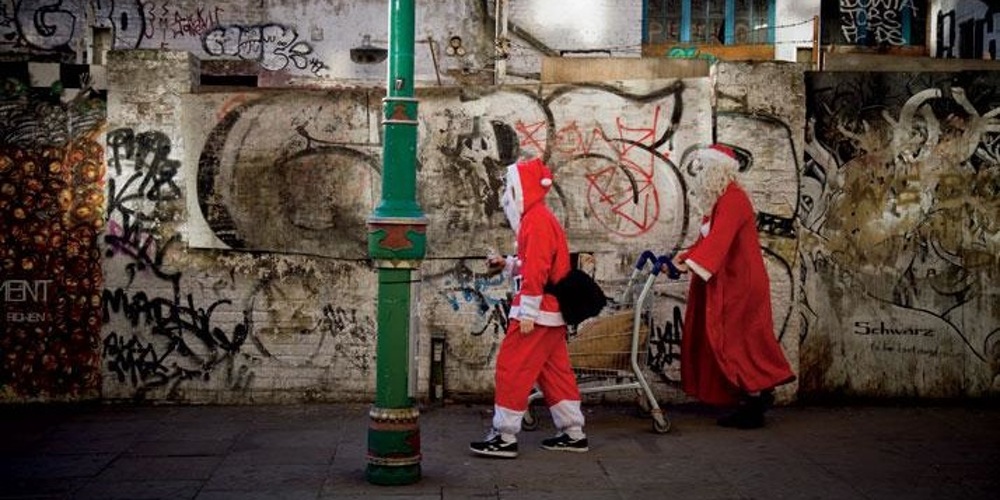 'London's alternative festive destination', the little town of Winterville has been resurrected at Victoria Park this yuletide. Instilling an aura of magic into the chilly air, the second rendition of Winterville also honours art especially with its shopping options; bringing with it a quaint market from a period era aka the 'Bizarre Bazaar', 20 Christmas stalls to fill those empty hanging stockings, and an Andy-Warhol-meets-Roy-Lichtenstein inspired covered stall area known as the 'Pop Shop' selling vintage treats, independent labels and all sorts of creative ware. Though ticketed, there will also be family friendly entertainment in the form of an all-age circus, ice rink and Snow White pantomime - and of course the mandatory street food and warming festive drinks!
Queen Elizabeth Park's East Village is set to show both residents and visitors how Christmas is done. Pooling together artisanal talent for a Makers Market, this is the place to make like Santa. It's being hosted by Earl of East London, a lifestyle brand steadily becoming renowned for its curation of local craftsmanship. From handmade jewellery by Inger Studio to woodwork from Forest-and-Found, this showcase of niche designers all under one roof will be a total party for lovers of bohemian products. If you're not a just a plain and simple consumer, fear not - there'll also be a chance to learn a skill from a master maker with mini workshops in the likes of copper wreath-making, leatherwork and calligraphy - so if you're feeling a bit bah humbug, you can ditch the gift shopping and treat yourself with a bit of self-investment instead.
Well known for its fabulous weekly flower market, this year Columbia Road's putting on its Christmas bells! Each Wednesday throughout December, this local treasure of unique boutiques, cosy cafes and indie restaurants will stay open a bit later than usual to give neighbourhood folk and visiting trade the chance to nab some truly rare Christmas gifts. In keeping with the village spirit, shoppers can potter down the cobblestoned street to the sweet sound of Christmas carols sang by local choirs and even search for the perfect tree to hang those artisan baubles on, while cockles can be warmed with a piping mulled wine or hearty winter meal afterwards. Must-visit stores for that show-stopper present include Two Columbia Road (specialists in minimalist Scandanavian furniture and design pieces), Laird's traditional style hats (with a contemporary twist) and to quite literally wrap it up, Choosing Keeping; a designer stationery store that sells wrapping paper so stylish it's unlikely to ever be torn.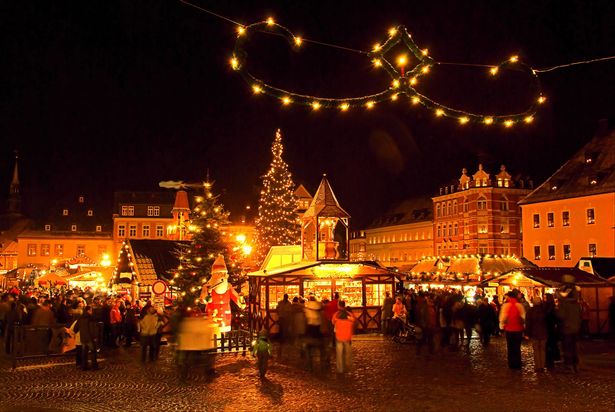 The people that have brought you the Shoreditch Design Triangle for the last 5 years present: the Shoreditch Christmas Triangle. The area - which loosely incorporates Shoreditch High Street, Great Eastern Street, the Eastern-most tip of Old Street and everything in between - is iconic with hip shops, studios, galleries and coffee houses. Many of those will partake and hold late night events every Thursday in the lead up to Christmas so grab the perfect gift for him in the form of metro-male cosmetics over at Murdock Barbers where there'll be canapés to boot, or head over to All Lovely Stuff for two days of pre-Christmas sale. The highlight though, has to be Albion's small Christmas market which will take place on the terrace outside the café, selling homemade produce such as their 'Deep, Dark and Boozy' Christmas pudding.
Though there are no partridges in pear trees as far as we're aware, Spitalfields Music is bringing 12 days of live sounds, dining experiences, film screenings, historic walks and family entertainment to Tower Hamlet and nearby Hackney citizens this Christmas, with a cultural, creative, melting pot of a festival. The charity describes itself as 'bring[ing] together world class artists and local people in one of the most unusual and creative corners of London', so it comes as no surprise that there will be something for every musical taste from classic Vivaldi to contemporary acoustic sessions to jazzy vibes. Punters can even test out their own euphonic talents with a vocal workshop celebrating some of today's most well-known singer songwriters, including Joni Mitchell and Laura Nyro. Those with a thirst for knowledge can take a literal trip down memory lane into Spitalfields' vibrant past with a walking tour by historian Rachel Kolsky, who has intriguingly named the excursion 'Baskets, Bananas, Bags & Brushes'.