Summer harvest is all about colourful plates of charred meats, fresh fruits and juicy vegetables, so now is the perfect time to head out and explore the plethora of brand new independent and artisanal restaurants popping up all over Shoreditch and its surrounds. They're on-trend, in-the-know and have opened their kitchen doors just in time to make this a season not to forget, with memories that are sure to make your mouth water. Here are five hot-off-the-stove East End restaurants for you to dig right into:
Chriskitch
Opened mid-May 2016 | chriskitch.com | 5 Hoxton Market, N1 6HG
Three years ago, Christian Honor quit as the head of 200 chefs at The Dorchester to run his own little place in North London. Chriskitch, as a he playfully christened it, is now expanding out of Islington with a brand spanking branch opening in neighbouring Hackney. If that isn't a 'going it alone' success story, we don't know what is - this side of town is certainly celebrating. His menu is getting braver too, from the impressive salads and beautiful cakes devoured by locals in Muswell Hill, to a full blown all-day restaurant on Hoxton Market that will switch the food line-up on a daily basis and serve it fresh off an open-fire grill.
All dishes are guaranteed to be free of additives and anything artificial because everything is made on site, every morning. And the selection sounds amazing: the likes of beer and blue cheese bread or tamarind fried egg for brekky, with crunchy chilli prawn leg chips or charcoal lamb blackened in hay smoke for dindins. Not that you'd want to wash it down, but the East London venue has nabbed a liquor license so beer will flow freely, sourced from the local micro brewery.
Randy's Wing Bar
Opened 21st May 2016 | randyswingbar.co.uk | Canal Side Here East, Queen Elizabeth Olympic Park, E15 2GW
Forget Red Bull, Randy's will give you wings - buffalo wings. In a move set to radically alter the food landscape of East London, someone has finally opened a permanent wing bar. Hallelujah! Randy's has stepped up from a pop up at Dalston Yard and Night Tales, to become a USA-inspired fixture at the Olympic Park, seating 70 on shared tables and satiating them all for the fair price of £7.50 for 8 wings. Promoting the well-loved chicken scraps from street food to sophisticated eating, there are five insanely classy sounding options including; the hot-sweet-sticky North American Buffalo sauce with truffle blue cheese; a Bombay version that sees a mixture of Eastern spices oven-baked, before being cooled with a Raita dip; and the Hanoi Tuk Tuk - lightly battered, fried and tossed in a tangy Vietnamese fish sauce, complemented perfectly by a bit of fresh garlic and coriander.

Rich and Andy conceived the idea for the venue from a love of food, each other and strong family ties to a Norfolk chicken farm. They took pilgrimage to America to learn the secrets of the sacred Buffalo sauce and were even invited by the Buffalo Tourism Board to attend the national wing festival in New York – where something ridiculous like 30 tonnes of chicken is ordered and made in a weekend. They were the first ever international competitors at the event, and we're not sure if they won then, but they're certainly winning at life now. Who else can say they dreamt of serving chicken burgers in Gangnam sauce and Thai dressing by the East End's idyllic Regent's canal, and achieved it?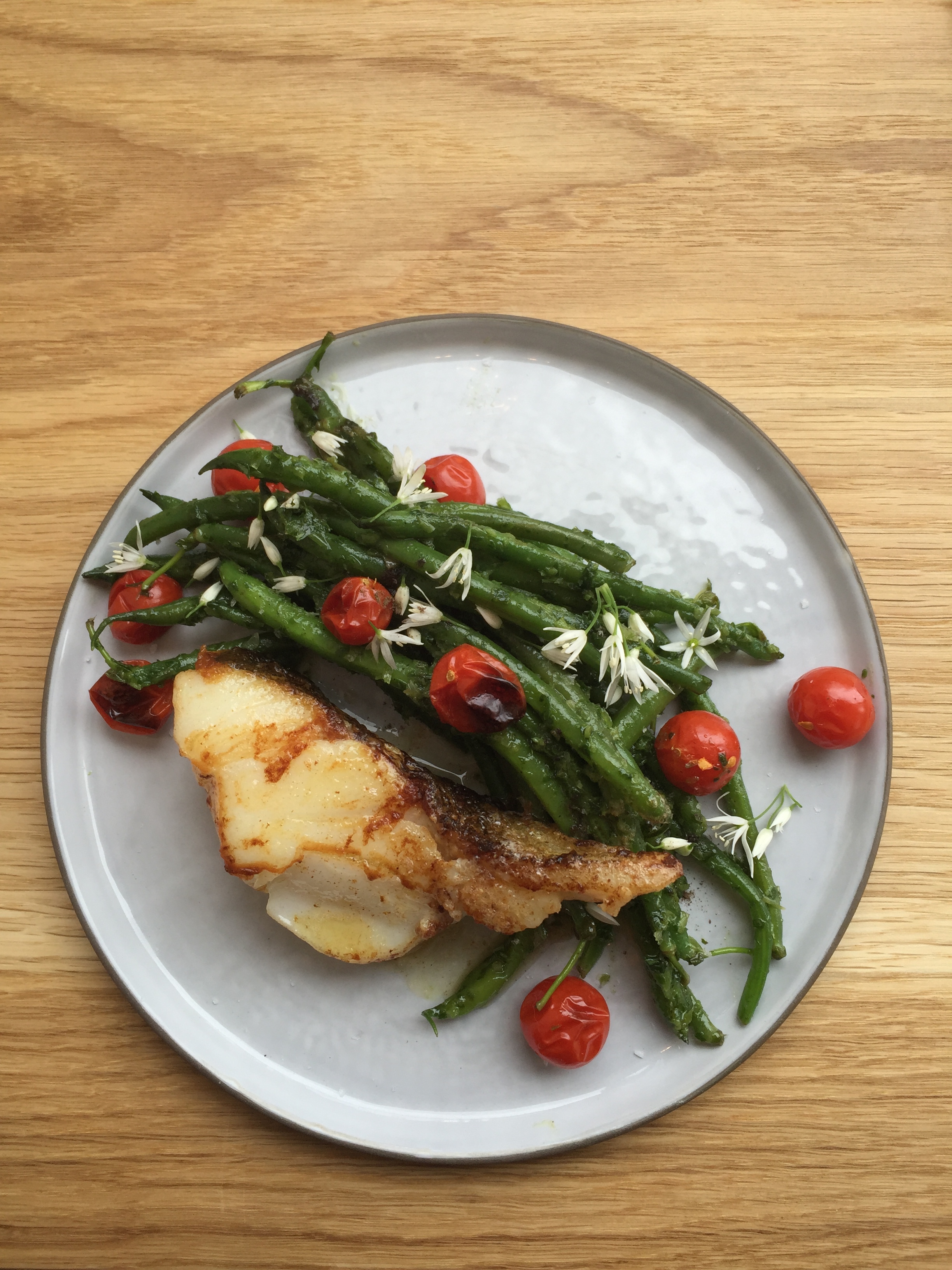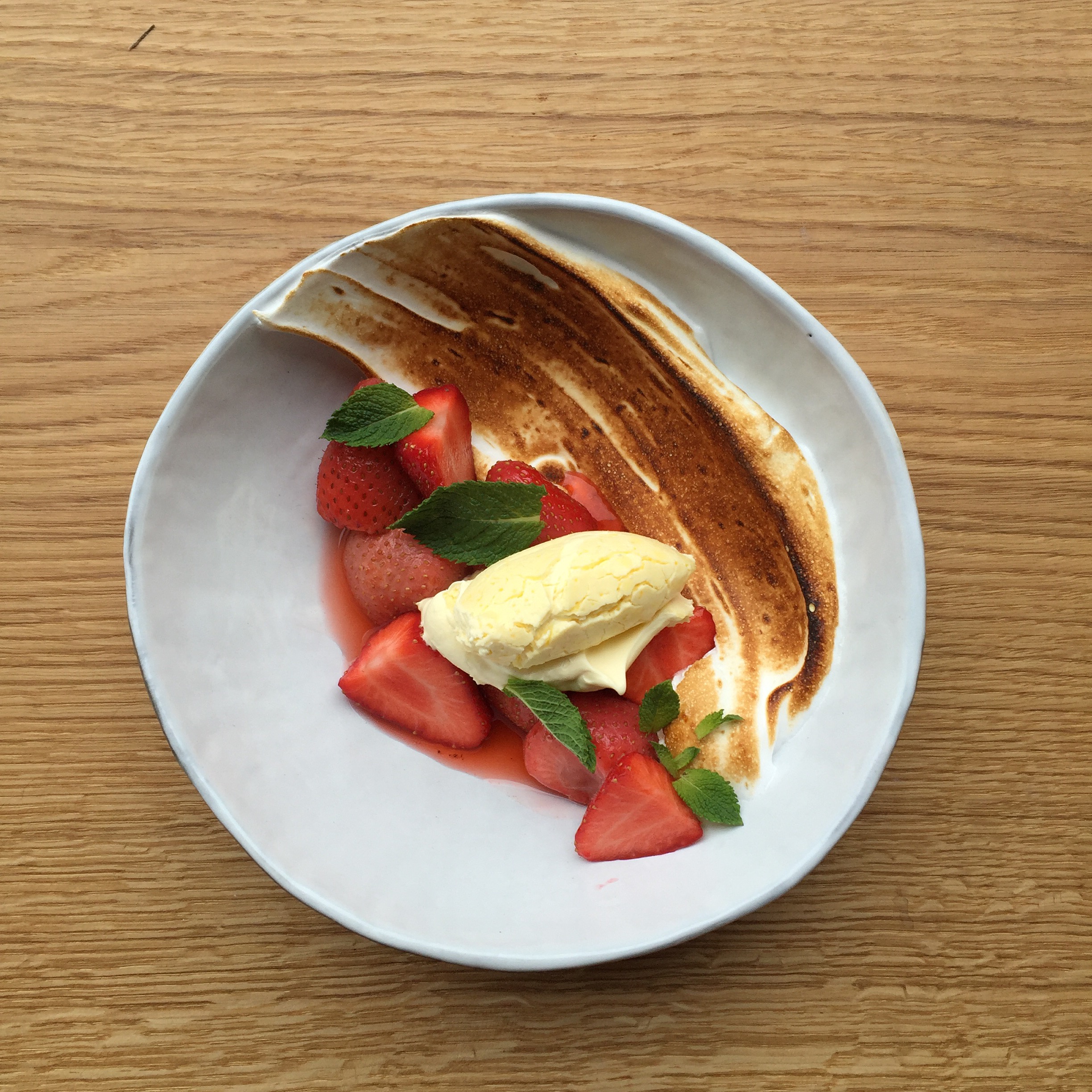 "The name Legs come from common wine terminology…of course [it] also complements the Hackney Walk fashion hub in which it nestles." Christened in honour of vino and style; Legs has both in abundance. This new Shoreditch joint is a light, organic and casual space, focused on garden fresh food that accompanies - or 'is sympathetic to' - a short wine list, with bottles sourced from small producers.
The daily changing menu features the likes of suckling pug and chilli jam roll, or there's a burrata, pickled watermelon and charred tomato dish to delight the palate. Tastebuds are soothed by the top picks on the wine list, which fairly represents a range of flavour profiles, regions and grapes – each label honest till the last silky drop to the land it comes from. As if a conscious selection of quality ingredients and provenance were not enough, founder and chef, Magnus Reid, has kitted out his East End bistro with a basement for making homespun vermouth, pickles, and apparently, ceramics for the tables upstairs. Bottoms up to that!
Morito
Opened 11th May 2016 | morito.co.uk | 195 Hackney Road, E2 8JL
Bringing the rest of Europe and some of North Africa to Hackney Road, Morito is a wild celebration of Mediterranean cuisines. A third London based restaurant for industrialist duo, Sam and Sam Clark, their latest debut sees made-to-order Moroccan breads rise for breakfast, while Spanish tapas and family-style plates from Turkey and Crete entrance discerning customers at lunch and dinner - expanding upon the menus at Exmouth Market and Clerkenwell.
Many of the dishes are novel iterations of a classic: asparagus with clams, homemade halloumi with pickled za'atar, and chargrilled fish with garlic, guindilla chillies and sherry vinegar come flying out of the open kitchen, while ciders and wines slide across a horseshoe shaped marble bar, ready for sipping. The space is flooded by natural light thanks to large windows, perfect for the array of plants that proudly feature on display, having travelled the short trip from Columbia Road – a local flower market to the business and at one time, to the owners, who have nothing but fond memories of living in the neighbourhood.
Strut and Cluck
Opening 21st June 2016 | strutandcluck.com | 151-153 Commercial Street, E1 6BJ
Stealing the show is Strut and Cluck, and with a name like that, how could it not? Baptised after the less than modest attitude of the turkey, the bird is the star of the menu at this yet-to-be-opened restaurant. But that's the driest of the dry when it comes to meat, right? Wrong. This family run business draws from an Eastern Mediterranean heritage to upturn the Christmas myth, achieving "fall-off-the-bone tenderness" – quote unquote – by marinating their free range turkeys in a herb and spice blend for 24 hours before slow-cooking.

A soft launch with half prices will take place between the 14th and 20th of this month, before business begins as usual the following day. Expect the lean meat to be paired with unexpected combinations – this is not just simply a healthy alternative to chicken. Husband-and-wife team Amir and Limor have placed their faith in the superfood, and traditional home cooking, which for them revolves around grilling and roasting ingredients to avoid deep frying or saturated fats. Their stock comes from sustainable farms in East Anglia, where fowl roam fields and barns freely, fed with the naturally cultivated wheat that grows up around them. If you still can't bare the thought of stomaching turkey (chicken!), there'll be vegetarian options and a range of lovely desserts to demolish too.