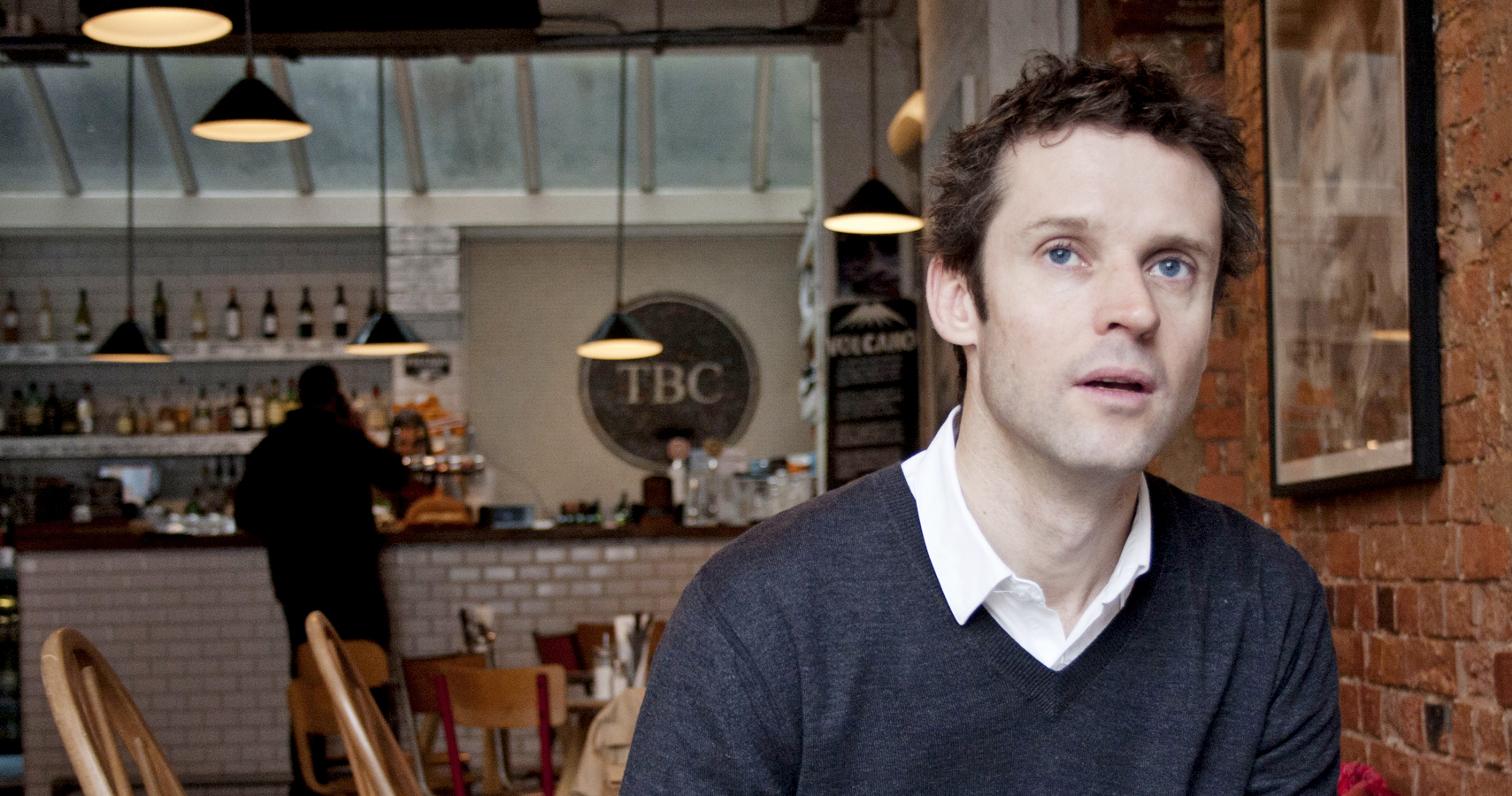 The Book Club and Queen of Hoxton are two of Shoreditch's most creative venues: multipurpose and multi-faceted, they promote and expose the kind of artistic talent that this area has become so known for. Jon Ross, commercial director and co-owner of both venues, describes how he, along with his two business partners, developed the idea of creating "empty vessel" venues, where artistic talent does the talking.
Before it became The Book Club, 100 Leonard Street was an upmarket restaurant and cocktail bar, with "suspended ceilings, designer furniture and stylised lighting", says Jon. "And we came in and ruined it!"
Excitedly reminiscing about stripping the walls of the building and knocking down partition walls, Jon laughs: "I remember coming back from a week's holiday and walking into the building. It was two days before we opened (in 2009) and I asked, 'Is it finished yet?'"
"But that's what we wanted to do. We wanted to create a place that's like a blank canvas," he adds, "because our venues are empty vessels, and they need to be filled up with content."
Indeed, The Book Club is a space more akin to an artist/performance venue than a bar, with an extensive programme of events. But that's how they like it. "It's all bare bricks, particularly in the basement, so we encourage people who do events with us to dress it in different ways," Jon explains. "That way, every time people visit The Book Club, it looks different; and that's important. If people are aware that the venue is constantly evolving, then they'll keep coming back and it won't get tired."
Staging exciting, inviting events is at the heart of The Mothership Group – the company behind both venues. After years of experience running music venues, the group opened a bar in the Shoreditch area, focusing on customers from the City. "It was a City-facing bar. You either pitch a venue towards the City or go for Shoreditch, because the two don't mix."
But after the recession hit, times got tough, and they had to change tack: "I went to an exhibition at Cordy House on Curtain Road," Jon explains. "It's now a building site, but it was an old warehouse, like a squat, with no electricity. The exhibition was enormous; everything was painted black and they'd commissioned 50 different street artists, called Mutate Britain, to create the artwork. I was absolutely blown away by it – and that's really where the idea for the Queen of Hoxton came from."
Indeed, the Queen of Hoxton, the older of the two venues, was born out of a collaboration of lots of different street artists: "We carved the venue up into different bits and they created murals," Jon says, "and we change the murals every six months to keep it fresh and new."
Now, the Queen of Hoxton is one of Shoreditch's foremost music venues, staging live music events almost every night. Like The Book Club's slightly naughty, younger sibling, it appeals to a different kind of customer: "A person who goes to the Queen will be the kind of person who's well into their music," Jon explains. "They'll be around 23-years-old and very music-focused. Whereas we want The Book Club to be a space where people can hang out on their macs during the day, use it a bit like a canteen and socialise. Then, in the evenings it evolves into something else," he says, referring to the "Thinking and Drinking" events that have become so integral to The Book Club's appeal.
The difference between the two venues highlights the eclectic, varied nature of the area. Talking about why Mothership Group first chose to set-up in this little pocket of East London, Jon says, "We have had a pub in Notting Hill in our time, but we've always loved Shoreditch. It's got a unique vibe; it's a really creative place. People say it's changed a lot and gone really commercial. Some say it's the new Leicester Square, but the reality is that it's still a really cool place and there are great things going on here." Quoting venues such as Village Underground to name but a few, Jon discusses how the creative community is vital to Shoreditch, and how businesses in the area are taking innovative steps to promote the plethora of artistic talent in the vicinity.
"We get people in who are at the start of their career and try and give them a leg up, " he says, "and there are some businesses round here doing great community-focused projects too, which is cool – it all adds to the creativity of the area."