Embracing the beautiful game, Shoreditch businesses and surrounding enterprises have put up some of the best spots to watch the World Cup 2014; showing off their flair for the unusual once again. Thank God for plasma rigged terraces, sturdy old pubs and Latino themed bars - we need something to revive the spirit after England's early exit!
If you can't afford to pre-book your own private airing at the Trapeze Bar in Great Eastern Street, don't want the foodie distractions of the R3D market, or your detective work has failed to uncover what fixtures are showing at the secret terrace in Old Street station, fear not, you can still keep your eye on the ball. Here are some equally beer-laden, cocktail-suffused, flag-lined, multi-screened, debate-filled venues for you self-appointed refs, lads and ladettes to spend your summer evenings losing your voice, cool and sense of patriotism at. Engaaallaaannddd!!!!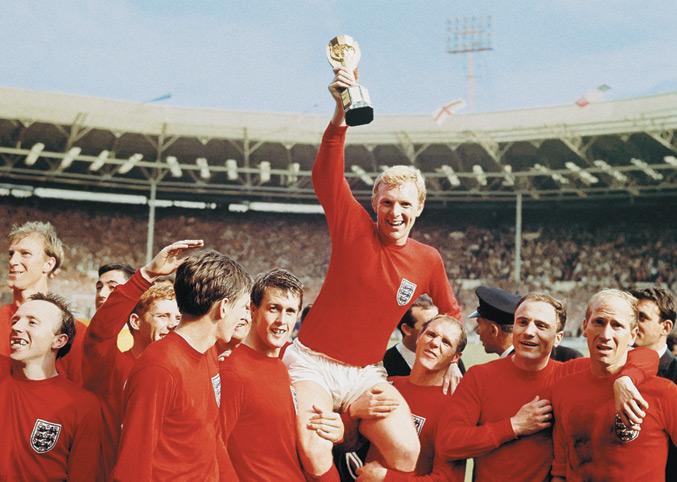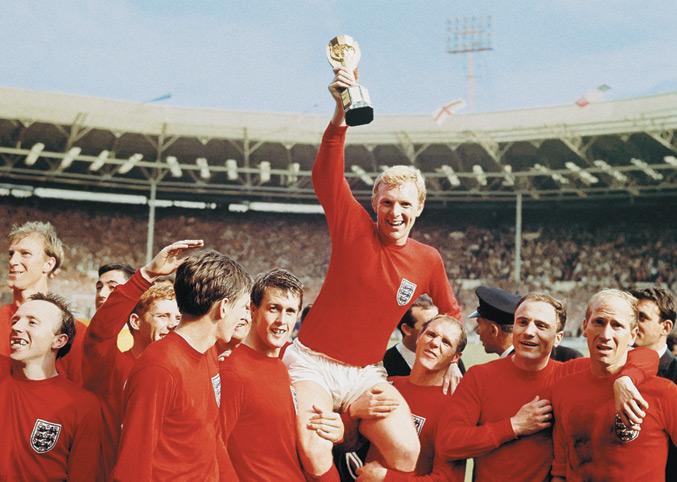 Boxpark - 2 Bethnal Green Road, London E1 6HT (Shoreditch High Street overground)
Let's start with the obvious - Boxpark is transporting 'Brasil' to Shoreditch. The infamous container space is getting its carnival on for the footy, bringing South American vibes to the red brick urbane of East London. With two screens each in the sun drenched open terrace and covered tented area, locals and visitors can come on up to every match kicking off before 10pm for free. Along with the standard football induced expletives, there will also be restaurants, bars and pop-ups like Simply Fish, Cottons Rhum Shack and Thai & Lao Street Food at the tips of your tongues. A new VIP area can be accessed through the Boxpark app, opening the golden gates to a giant 2 by 3 metre screen.
http://www.boxpark.co.uk/worldcup2014/
Fat Ronaldos - 347 Old Street, London EC1V 9LP (Old Street tube)
A tropical shop that's popped up under the arches of the ex Shoreditch Station building near Old Street, the aptly named Fat Ronaldos is reincarnating the buzz of Rio in a big way! With 400 person capacity, ticket-holding fans can pick up an ice cold beer at the tiki bar and get their hands dirty with some street food, before settling into a deck chair under a palm tree and getting stuck into the big screens. If you're about during the day, Fat Ronaldos will be playing vintage re-runs of World Cup classics and Escape to Victory screenings to revitalise national pride - with the throwback bonus of a sticker swap shop for all us big kids out there still holding on to our Panini books.
https://www.facebook.com/fatronaldos
Bar Kick - 127 Shoreditch High Street, London E1 6JE (Hoxton/Shoreditch High Street overground)
There's no way Bar Kick could be left off this list, considering it's sports themed space. With walls draped in the colourful flags of the world, this bar is renowned for bringing supporters from different nations together over a cocktail. An institution for fussball fanatics, basement level at Bar Kick instills the competitive spirit of the World Cup on it's inhouse tables, while the surrounding 3D TVs airs pro head-to-heads on the pitch. Upstairs is likely to resemble a rammed stadium, teaming thanks to big screen tellies flanking all corners and happy hour still on every day from 4pm to 7pm.
http://www.cafekick.co.uk/world-cup-2014.php
Far Rockaway - 97-113 Curtain Road, London EC2A 3BS (Shoreditch High Street overground)
A newish addition to the roster of Shoreditch haunts, Far Rockaway is an American style bar that, in character, offers an epic surround of XL screens to cheer on your national team. A large urban floor space that features quirky modular areas and is dotted with lush sofas; this is a great place to grab a glass of amber, a burger and some wings before zoning in on the live 'soccer'. There are packages for groups of ten or more at £40pp including entry, seat covers for 2 hours and 15 minutes per game, and of course a generous serving of food and drinks.
http://www.farrockaway.co.uk/events.html
The Albion in Goldsmith's Row - 94 Goldsmith's Row, London E2 8QY (Cambridge Heath rail/Hoxton overground)
Staying true to the essence of the World Cup, The Albion pub is putting diversity at the core of its service. Dutch, Portuguese and Spanish speaking staff welcome locals and tourists to an alehouse of West Brom memorabilia and its sun soaked terrace, where patrons can snuggle up with a cask ale or craft beer (if you download the Matchpint app, every third check-in receives a free pint). Adjacent to Broadway Market, this well-loved local stops just short of serving up draft brews in silverware (though there is some resting on the cabinets indoors), showing all 5pm and 8pm games of the event, with a pick of 11pm matches also available for bookings of up to 15 people.
http://www.thealbioningoldsmithsrow.co.uk/Pages/About.html
Cargo - 83 Rivington Street, London EC2A 3AY (Shoreditch High Street overground)
Cargo might be better known for leary nights out, but the World Cup is taking it to the next level. Free entry gives you access to pre-match happy hour and two mammoth twelve-foot projectors, with five littler (but still big) screens dotted about for those who'd rather not crane their necks yet don't want to miss out on any of the turf warfare. Half time is a great opportunity to head to the terrace and carry on the theme of smoking hot action, with a barbeque and DJ at the ready.
http://cargo-london.com/events/
Rich Mix - 35-47 Bethnal Green Road, London E1 6LA (Shoreditch High Street overground)
And last but not least: if you can't make it to the other side of the Atlantic for the world's greatest ever sporting event, but you can make it off your couch, then this is the place to head to. Channeling the contemporary scene that will surround stadiums out in Brazil, Rich Mix is hosting the month-long Joga Bola Free Brazilian Cultural Festival: providing endless free entertainment, education and general coolness. Indigenous neo-music label Mais Um Discos and London based Latin instrumental promoters Movimientos have teamed up with the folk there to present an ultra modern line-up of fusion sounds, while daytime offerings include screenings of documentaries on the game of two halves as well as natives of the host nation.
Alongside the Brazilian street art project and family poster making class, there is of course food, drink and screenings of every single World Cup match - nothing comes closer to match-side seats. And if you didn't already feel like you'd nutmegged Messi and scored a hatrick against Buffon, then get this - for £35 there is a VIP experience providing you with exclusive mezzanine level viewing.
http://www.richmix.org.uk/whats-on/festival/joga-bola-a-free-brazilian-cultural-festival/